Add Some Extra
Excitement to Your Next Celebration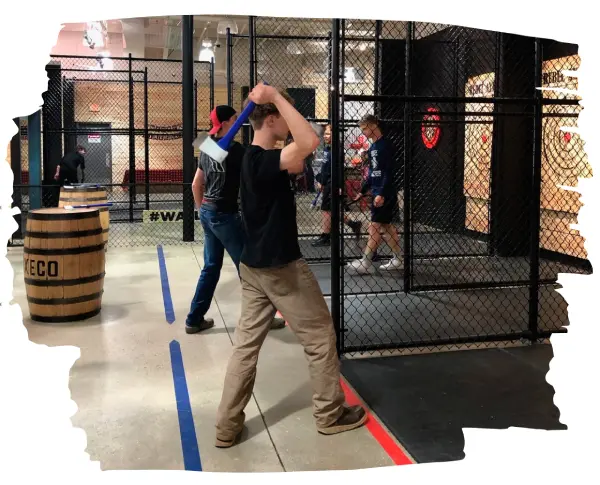 Bring your team together by booking your next team-building event here at Rebel Axe Co. If you want to get competitive, we have trophies available for your event when you book in advance. Just let us know if you want a tournament-style party upon booking!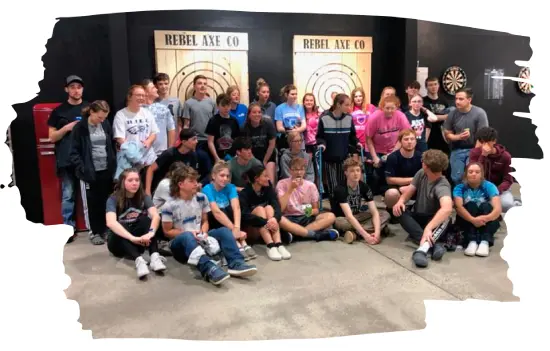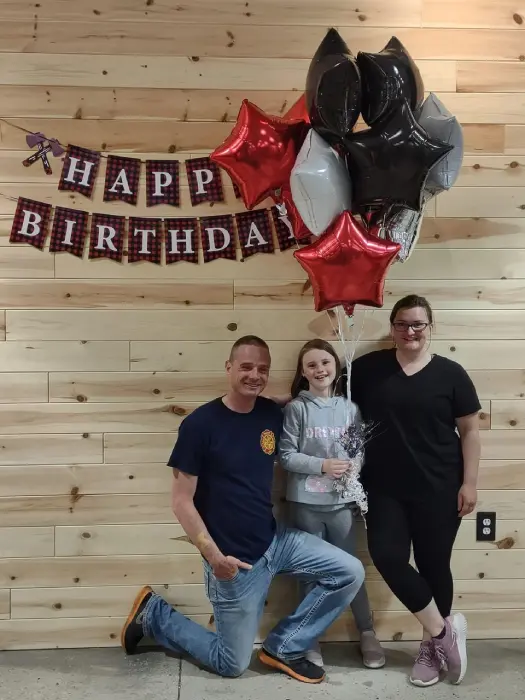 The modern sport of axe throwing involves a competitor throwing an axe at a target, attempting to hit the bullseye as near as possible.
Don't Be An AXE-HOLE
1. Everyone must sign a Waiver
2. Closed Toe Shoes Required
3. ONE person in the throwing lane at a time
4. Do not take the Axes out of the Throwing Lanes
5. Never touch the axe blades … Use the Handles
6. No Trickshots or Horseplay
7. Handle Axes Safely -After your turn, safely sit the axe on the barrel.
8. Do Not hand Axes off to anyone
9. Make sure the lane is clear of all people before throwing
Don't Be A DRUNK AXE-HOLE
10. You Must be 21 years or older to Drink Alcohol on the premises
11. DRINK Responsibly
12. Intoxicated people will NOT be allowed to throw Axes
13. Violating any of the above rules or by putting others in harm's way will result in immediate termination of Axe Throwing with NO Refund.
All Sales Final. No Refunds.